Our highly experienced, skilled and compassionate home nurses and caregivers support the best quality of life possible for each individual's lifestyle and needs, wherever their home may be.
---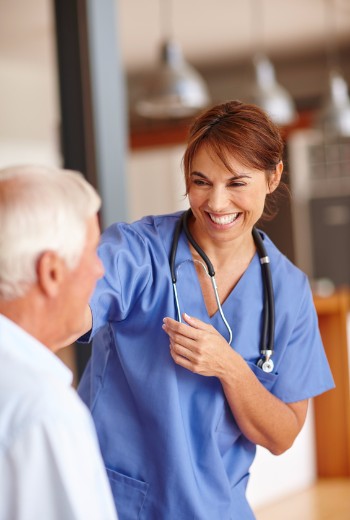 Because we understand
Illness, accidents and aging affect all of us and can cause us to need homecare or nursing services, either short term or for ongoing care. This can be the result of an accident, recovery after hospitalization or just a need for general help with all the routine activities of daily living. We ourselves have had our own personal experiences to draw on and this drives our commitment to provide top quality care for our clients – we are and want to remain the premier homecare choice!
You get the right people for the right situation
Whatever the reason, ActivePro Nursing & Homecare Inc. offers a full range of care services, from companionship to full-time care. We provide private nursing and personal homecare services for anywhere from a few hours a week to dedicated around-the-clock support 365 days a year. Our care is provided by attentive staff who are all qualified, bonded, insured and thoroughly screened.
Wherever home may be - a private residence, hospital, retirement community or long-term care facility - our highly experienced, compassionate and dependable healthcare staff provide our clients with the care they need to overcome their challenges and live the best quality of life possible.
We work to YOUR schedule
ActivePro Nursing & Homecare Inc. is available 24 hours a day, seven days a week to assist clients. Our personalized services are customized to fit your needs whether it's one morning a week or full time 24/7 care. Our on-call supervisor back up is available to clients and staff for urgent care assistance so fast and reliable support is always available if needed.
We work for your peace of mind
ActivePro Nursing & Homecare Inc. understands the anxiety and stress caused when circumstances change due to illness, accidents or other life changes incurred by you, yourself or someone you care about. We are here to assist by giving you the support and care you need to cope with these often unexpected changes. Families and friends can have peace of mind knowing that our clients will be treated with dignity and respect; receiving the same quality of care as we would want our own loved ones to receive.
---
Not sure what level of care you need? Questions about our services? 
Call us today for a no-cost assessment.
Contact Us