Families around the world are facing the challenge of how to care for their loved ones.
ActivePro can help with safe and supportive homecare services. 
Stay Safe At Home
Are you looking to bring your loved one home from a long-term care facility, retirement home or hospital or do you want to ensure they can remain safely in their home? Homecare continues to be a safe option for senior care and other individuals needing support to live independently.
Our Continued Commitment
Client safety has always been our number one priority and our team continues to adapt with the times. We're vigilantly monitoring COVID-19 developments and we're following the recommendations from public health officials at the local, provincial, federal and international levels.
Our caregivers are practicing infection prevention and control measures at all times, and advise that everyone in the client's home should do the same.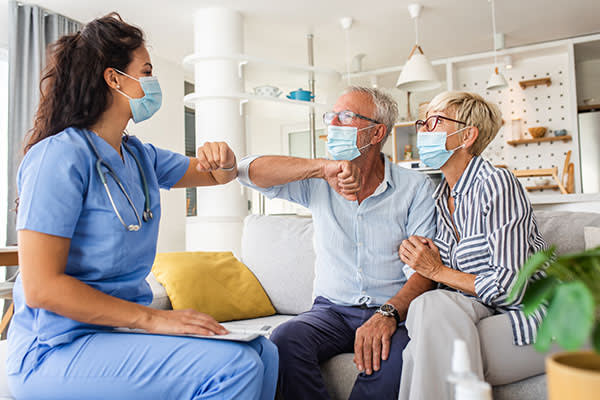 Frequently Asked Questions About Homecare During COVID-19
Not sure what level of care you need? Questions about our services? 
Call us today for a no-cost assessment.
Contact Us